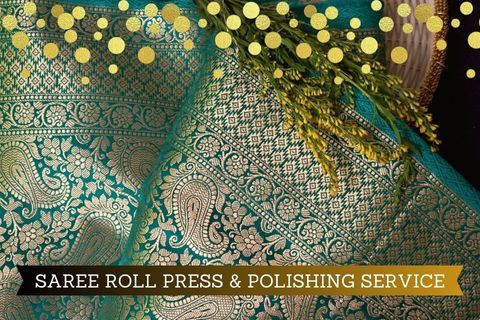 SAREE ROLL PRESS & POLISHING SERVICE
Pure, handloom silks are expensive and is a treasured part of every Indian household. From the Patolas of the west to the Benares of the North, from Mugas & Tussars of the East to the Kanchipurams of the South, our diverse handlooms occupy a pride of place in our wardrobe
When it comes to preserving your handlooms, Laundrology's automatic roll press & polishing service will ensure that the life of your silks is extended and not compromised with no loss of its lustre or shine.
Compared to the normal steam press, where uncontrolled heat is applied directly on the saree fibres, damaging the natural fibres' tensile strength, making it weak and easily damagable, Laundrology's automated roll press ensures that each part of your silk saree is not in direct contact with heat. There are foam rollers that ensure that controlled heat is indirectly applied to the saree with minimum time of contact. Our polish is applied through automatic sprayers ensuring even and uniform distribution
Laundrology's Superior Roll Press and Polishing trumps for the following reasons:
No direct contact of your silk with heat
Minimal, controlled heat application, keeping the integrity of the silk fibres intact
Automated even and uniform polishing
Custom folding to prevent deep crease folds.
Organic polish that does not destroy the silk
With the added convenience of Laundrology's pickup & delivery service, choosing the best saree roll press and polishing service in Bengaluru is easy.
Recommended For:
All types of pure silks
Sarees that have lost lustre and shine
Sarees that have deep fold creases
Related Services:
How Laundrology Works
You can either schedule a pickup through our iOS or Android Apps or visit our Laundrology Stores and get a special discount.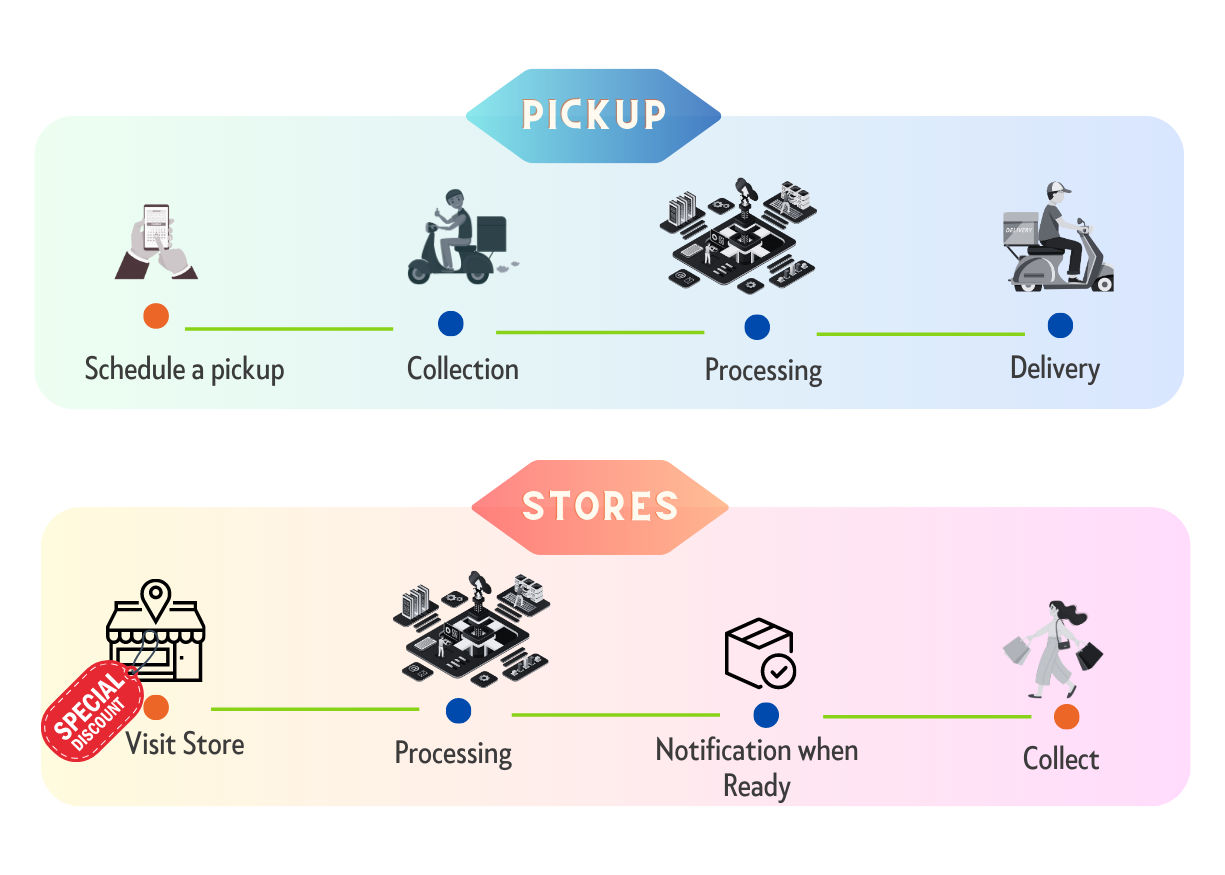 With Laundrology's varied service offerings, we offer convenience and an experience that saves you time.
Explore other Laundrology Service Offerings here: